Water damage is a costly occurrence that usually happens unexpectedly. The water damage can be extensive and cause both physical and health issues if left unaddressed. While some customers may attempt to remedy these issues themselves, this is never the most advisable course of action. If your home is in West Covina, CA or the surrounding areas, Daniel Cordova Plumbing can help you! Our expert technicians specialize in water damage restoration and repair services. We can ensure that your home is safe and repaired completely. See what our past customers have to say about our services here!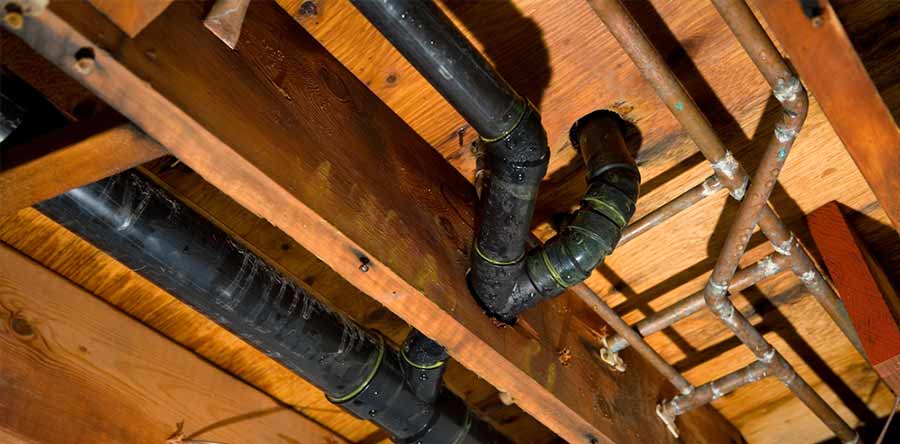 What Damages Can Be Caused by Leaking Water?
There are certain detrimental effects that can be experienced from water damage while living in your home after a serious water leak. A common effect of water damage is the invasion of mold that is cultivated in the damp areas that have been affected by the water. This can be both extremely dangerous and potent, particularly to children and infants. Water damage can also lead to issues in one's plumbing system, resulting in an unforeseen collection of water in areas such as basements and crawlspaces, due to ruptured pipes. Call our expert technicians to get our professional water damage repair and restoration services today!
How Can Water Damage Impact Your Home?
Aside from the usual impact of water damage to your homes plumbing, water damage can also impact the cosmetic aspects of your home. When water damage hits your home, it can weaken your roof and drywall. Additionally, it can cause yellowing and mold growth in your walls. Another issue that comes from water leak damage is damage to your electronics and material things such as clothing and books. At Daniel Cordova Plumbing we can repair and remodel the areas that are plagued in your home and prevent many of these issues from ever occurring.
What Should You Do When Your Home Suffers From Water Damage?
The most appropriate response to any form of water damage is to act quickly and contact a professional restoration technician. We are a company that takes pride in our work and ensure the optimum results by utilizing the latest technology and certified technicians to get the job done. Our comprehensive services will ensure that the integrity of your structure will remain along with any health concerns that may arise. Certain equipment such as infrared cameras can be used to identify the location of settling water to ensure no remaining issues exist. Hydrometers along with moisture detectors may also be used to identify the extent of saturation and guarantee that all areas are free and clear of water issues. Call our professional staff today to schedule an appointment!
What Water Damage and Restoration Services do Daniel Cordova Plumbing Provide?
When it comes to water damage restoration and repair services our main goal is to ensure that your home is in perfect condition. We will inspect the home for signs of mold or standing water. Should we find any of these issues we will easily remove and repair these areas. Additionally, our expert technicians can remodel and repair these areas that have been weakened from the damage of water. If you are facing an issue like this, you can rest assured knowing that our expert technicians can professionally inspect and repair any and all issues that emerge as a result of a water leak.