Living in Southern California, we're all very familiar with the occasional earthquake or two that feel like mild aftershock more than anything. When a BIG ONE hits however you don't want to be caught off guard! The installation of an earthquake or seismic gas shutoff valve is essential for any home that uses a gas line for appliances or home heating. Your trusted Daniel Cordova Plumbing technicians are ready to help! We service West Covina, CA and the surrounding areas and are ready to help your home today.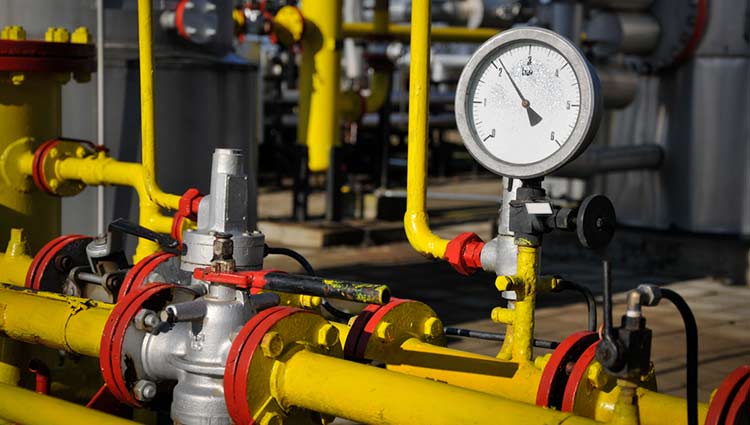 What is the Purpose of an Earthquake Shut Off Valve?
The main purpose of having a shut off valve is to prevent the flow of gas into an area that has been damaged due to the earthquake. Many insurance companies require you to have this valve installed and it is a good idea to do so regardless. By having a shut off valve installed in your home, you can rest assured knowing your home is prepared for both seismic activity and earthquakes.
How Does an Earthquake Shut Off Valve Work?
An earthquake shut off valve automatically turns the gas off in the event of a strong earthquake. It is installed adjacent to where the city gas lines meet your homes gas lines. When an earthquake or seismic activity of sufficient enough strength is felt, the valve will automatically stop the flow of gas to your home. If your home is not equipped with an earthquake gas shut off valve, you may be putting your family at risk for a fire or explosion should a gas line break in the event of an earthquake. Schedule an appointment today for inspection and installation services.
What is the Danger of Not Having an Earthquake Shut Off Valve?
There are many risks you undertake if an earthquake shut off valve is not installed in your gas pipeline. In the event of an earthquake, there may be damage to the gas lines distributing gas to different areas of your house. During an emergency, these secondary lines may suffer damage causing gas leaks to occur. This increases the chance of explosions occurring as well as the possibility of gas poisoning affecting your family. Once an earthquake shut off valve is installed, you can rest assured knowing your home has a defense against earthquakes and seismic activity.
Why are Professional Services Important for the Installation of Your Earthquake Shut Off Valve?
By employing a professional service such as Daniel Cordova Plumbing for the installation of your earthquake shut off valve, you have the peace of mind knowing the job is getting done correctly. Because gas lines can be sensitive and also dangerous for your home you should always ensure the services are done by knowledgeable technicians. Our expert technicians are fully licensed and knowledgeable towards the installation of an Earthquake Shut Off Valve. Call us today to schedule an appointment and have added security for your home!
So don't wait until it is too late! Call Daniel Cordova Plumbing at (626) 962-0885 for a FREE In Home Estimate OR Request Your Free Estimate Online Now!
But you better act quick before the next BIG earthquake hits!