The Role
At Daniel Cordova Plumbing, Drain & Sewer we are looking for exceptional Plumbing Helpers to deliver the most efficient, highest quality and superior level customer experiences in local residential plumbing service and repair.
As a plumbing helper for Daniel Cordova Plumbing, Drain & Sewer, you will work as part of a dynamic and extremely passionate team, demonstrating hard work ethics and a drive to learn the trade, while helping to exceed  customer expectations through high quality service on every job.
By working closely with the Lead Technician and Lead Installer on the job, you will complete jobs on time and under budget every time, helping to achieve both the technician's and the company's metric goals.
The position will be based from our main office location in West Covina, with opportunities throughout the San Gabriel Valley and its neighboring cities.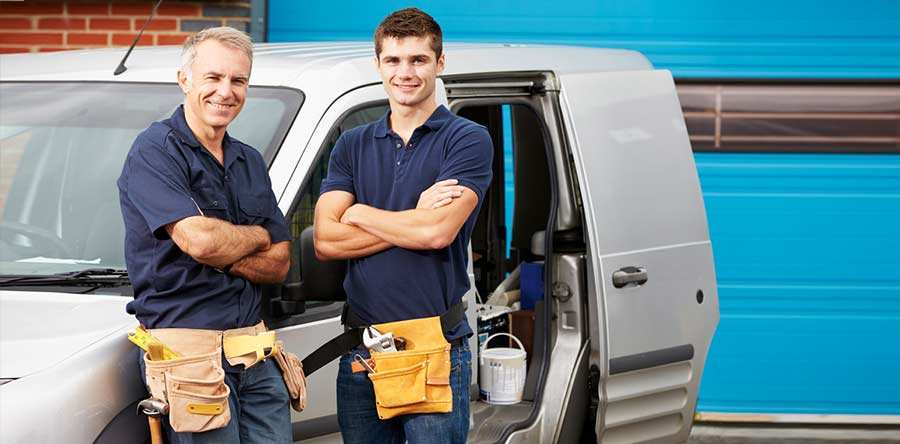 Responsibilities
There are many responsibilities for Plumbing Helpers at Daniel Cordova Plumbing, Drain & Sewer. The following lists a few of these primary responsibilities:
Assist the Lead Technician & Lead Installer on the job in all plumbing labor preparations and post-cleanup from all system installations, efficiently and accurately.
Know how to establish customer rapport in order to build customer relationships and ensure the highest levels of customer satisfaction.
Present yourself as a professional at all times and be able to help your Lead Technician win new referrals and establish a repeat customer base.
Assist in properly staging jobs while adhering to quality checks the entire time.
Support your Lead Technician & Lead Installer in maintaining clean, organized job sites and a well inventoried truck.
Be an active participant in all formal training exercises and on-the-job training by Lead Technicians & Lead Installers.
Assist in completing accurate and timely paperwork.
Be accurate and timely with all time sheets & feedback forms.
Assist Lead Technicians in preparing for each day positively.
Assist owner with any shop duties as requested in order to maintain organization & cleanliness.
 Requirements
For the safety, security, assurance and overall peace-of-mind of our customers, Daniel Cordova Plumbing, Drain & Sewer requires the following from ALL plumbing helper applicants and current plumbing helpers:
 Some type of mechanical aptitude and strong work ethic.
High integrity with strong values in providing ethical and exceptional customer service
Highly organized with exceptional follow-through abilities
Highly motivated, self-starter who is flexible and has a great attitude
Clean background check
Clean drug tests
Current driver's license & clean driving record
High school diploma or GED equivalent
How to Apply
Do you think it have what it takes to be a Plumbing Helper at Daniel Cordova Plumbing, Drain & Sewer?
If so, please click on the link below, download, print and completely fill out our employment application.  Once you have completed this application, you can submit it to WorkForDCP@gmail.com or call to schedule a drop-off time with our office at 626-962-0885.  Once received, our office staff will contact you within 24 hours to set up an assessment appointment.
Thank you for your employment consideration!