Toilet trouble is a common plumbing problem. Be on the lookout for the trouble signs described below, then call your local Whittier plumbers at Daniel Cordova Plumbing for help!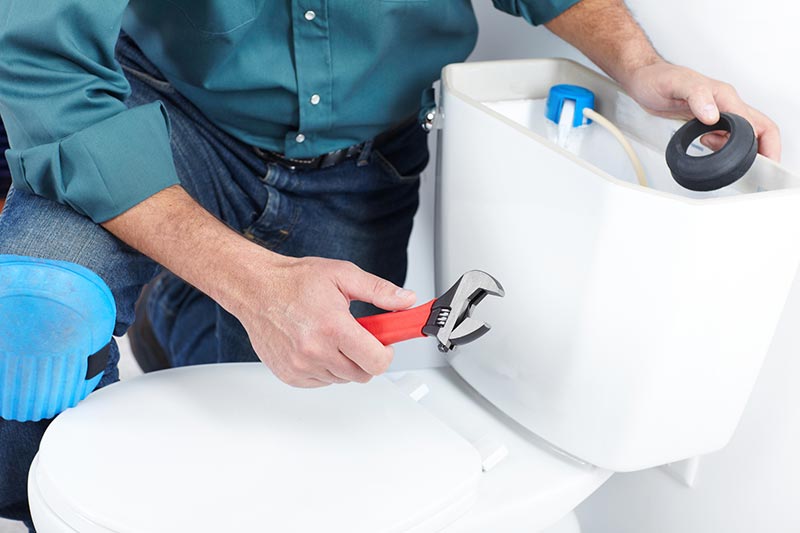 What are Common Toilet Problems?
The toilet won't flush all the way: This is common in every household, and is often an easy fix. Flushing problems could either mean that the tank in your toilet isn't filling up with enough water to be able to flush, or the chain isn't opening up the flush valve. To fix the problem, we will reconnect any chains and advise you on the proper water levels needed in your toilet.
Clogged toilet: A clogged toilet can be frustrating and hard to deal with. However, it isn't dangerous and can be handled well by an experienced plumber. Our plumbing technicians will check to see if your drain pipe is obstructed, which is usually the reason for a clogged toilet. We will then use a drain snake or rooter to remove the clog.
The tank is filling up very slowly: You may also experience a tank that fills up too slowly. This means that the fill pump may be partially shutoff. To solve this, we will fix the shut off valve and adjust it so that your water comes back quickly.
Need to Install a New Toilet?
Is your current toilet cracked or damaged? Whether you need to replace your old toilet or are getting a new one for a new home, we can install your choice of toilet quickly and easily.