A gush of cold water. A large puddle where your water heater sits. These are signs there is something wrong with your water heater. Fortunately, it's easy to determine whether you need a minor repair or a complete unit replacement. Our technicians work with residents throughout West Covina and surrounding areas in Southern California to determine the best course of action.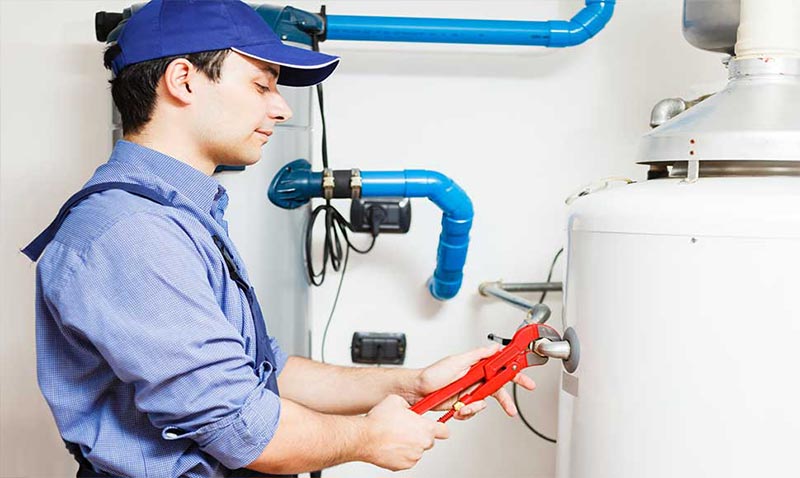 How Long Do Water Heaters Last?
Most water heaters have a life expectancy of ten to thirteen years. Always check the life expectancy of your water heater before purchasing and before replacing it. If your unit is only a few years old, it is unlikely that its problems will require a whole unit replacement.
What are Common Water Heater Problems?
The most common problem with water heaters is the failure to produce hot water. The best solution is to trip the circuit breaker connected to the water heater. Power outages are often the cause of a failed circuit, as older circuits tend to struggle with excessive electrical output. A water heater should always have its own circuit so that it is not strained. Another solution is to check the water heater's pilot light, which may be extinguished and require relighting.
If a heating element fails, a valve sticks or breaks, or a thermostat malfunctions, these parts can be easily repaired. Our technicians will be able to solve these problems within a few hours or less. We will run a quick yet thorough diagnostic test on your unit and repair the part that has become damaged or faulty.
When Should You Replace Your Water Heater?
Over time, your water heater tank can corrode and leak. Unfortunately, the only option in this case is to replace your entire unit. You won't need to worry, though, as we are happy to advise you on which water heaters are most efficient and install it for you. Keep in mind: Water heaters require professional installation to ensure that they are set up according to local code.