A leaky toilet not only has the potential to create a mess of your bathroom, but can also have devastating effects on other areas of your house. The sooner you detect a leak in your toilet, the sooner you can get it repaired. If your home is in West Covina, CA or the surrounding areas then Daniel Cordova Plumbing will have the solutions for you. Our expert technicians can provide your toilet with efficient and professional leak repair services. Don't just take our word for it. See what your neighbors are saying here!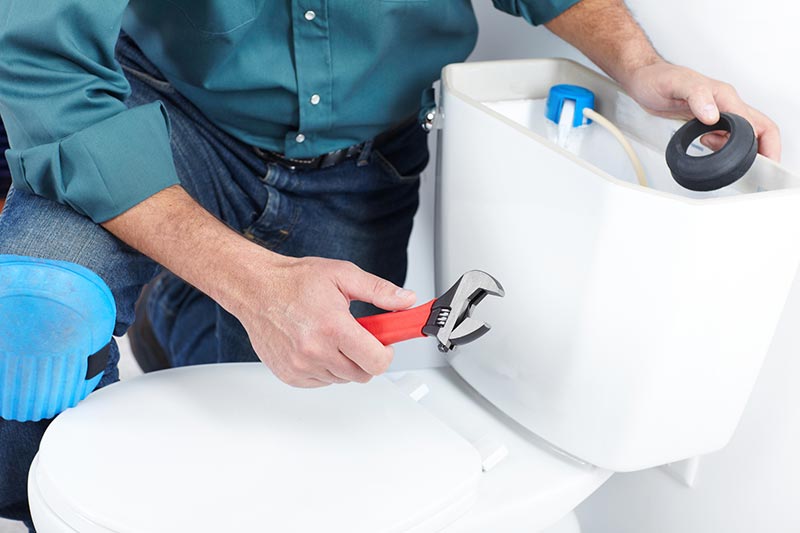 How Can a Toilet Leak Affect Your Home?
If a toilet has a leak that isn't taken care of, due to being ignored, or possibly not noticed, it can have devastating effects on many areas of your bathroom and home. You can have damage to the walls, flooring, pipes, framing, and even cabinetry. Some leaks may be hard to see or detect at first, or you may have a full-blown leak that you notice right away. Leaks like this can cause immediate problems. When water leaks are as serious as this, it can also cultivate mold growth that is dangerous to your health. Daniel Cordova Plumbing has the best solution to ensure that your toilet is in good working order and prevent leaking damage to your home.
What Causes Leaks in Your West Covina, CA Bathroom?
There are many common issues that can cause leaks in your home's toilets. The most common issues stem from toilet seals and gaskets, faulty water valves, and cracks in the tank or toilet. Seals and gaskets are generally either wax or strong cork. Over time they can weaken and even break allowing for water to leak out. Faulty water valves can also be an annoying issue. If the valves are old and rusted, they can deteriorate and eventually allow water to flow through. If any of these issues resonate with you, then it may be time to seek assistance from our expert staff. Call us today to find out how our expert technicians can help you with your toilet.
How Can You Prevent Toilet Leak Issues?
In order to prevent many of the issues that affect your home's plumbing, the main thing to consider is preventative maintenance. When it comes to your toilet, the same is the case. Regularly maintaining and inspecting your home's toilet, you will be able to detect any issue early on. Additionally, monitoring what goes in the toilet can also extend the longevity. Serious clogs and chemical cleaners can all cause significant damage to your toilet. At Daniel Cordova Plumbing we specialize not only in leak repair services but also toilet maintenance. Call our professional staff today to find out how we can help you with your home's toilet!
How Are Toilet Leaks Repaired?
Depending on the cause of the leak, you may need a professional plumbing company to fix your leak. Not all leaks are quick, easy, or fixable by someone without experience. For example if a leak is stemming from a damaged or cracked seal or gasket a professional plumber will have to remove specific parts in order to access the location of the leak. If a valve is damaged or loose there is also a complex repair process that needs to be completed in order to properly resolve the issue. Generally the process begins with the identification of the source of the leak. Once the leak is located then our professional technicians will be able to provide your toilet with efficient and professional repair services.