The water line for your dishwasher is responsible for providing the water that allows you to wash dishes and run the unit efficiently. When one of these water lines becomes damaged it can lead to a loss of functionality or water damage to your home. If your home is in West Covina, CA or the surrounding areas, then Daniel Cordova Plumbing is the repair company for you! Our expert technicians have the knowledge and experience to provide your home with efficient and professional repair and maintenance solutions. Call us today to find out more, or click here to see what our past customers have to say.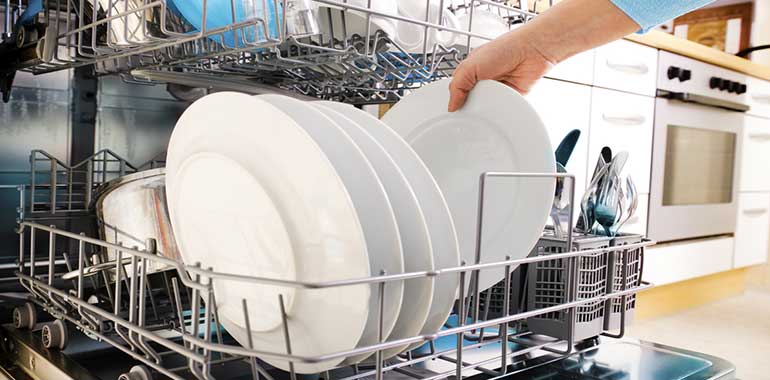 What is a Dishwasher Water Line?
A dishwasher water line or hose is a line that carries water into or out of your dishwasher. It is a flexible, reinforced line that attaches to your sink and the dishwasher. There are two water lines in your dishwasher – one that allows the water in and another that takes the water out. Either of the two can develop a leak. When this occurs you are left with a serious issue that in some instances can cause damage to your home. Because these lines generally run under your sinks, they are out of sight, but they should not be out of mind. If you suspect a water leak from your dishwasher, call our expert staff and get efficient solutions today!
What Causes a Dishwasher Water Line to Leak?
There are several causes for a water line leak. The line could be punctured, split, or cracked. Other issues that may cause leaks in the water line are loose or leaky pressure fittings caused by too much pressure flowing through the hose at the connection points, a leaky valve, a blockage, or a hose that is not properly secured into place. While regular maintenance can prevent many of these issues, efficient and professional installation is also important. At Daniel Cordova Plumbing we can inspect your home's water lines and ensure that they are properly installed and secured, preventing or remedying many leaking issues.
How Are Repair Services Performed?
There are several ways that we can fix your leaky water line depending on how extensive the damage and type of leak present. Water lines are usually simple to troubleshoot, so the first thing we will do once we're on site is pinpoint the exact location or type of leak. We inspect the water line and connections to try to pinpoint the source of the leak. We ensure that everything is installed correctly and nothing is loose. If the leak is caused by damage to the water line and the damage is superficial, we'll simply repair the line. If the damage is too much for plumbers tape to handle, we will replace the line. If we find that the water line is obstructed in some way, we will remove the water line and flush the line to release the blockage or build up. No matter what the source of the issue, we have the best solution for you.
Why Should You Choose Daniel Cordova Plumbing for Your Dishwasher Water Line Leak Repairs?
When it comes to repairing your homes dishwasher water lines, the most important thing to keep in mind is ensuring that your repair services are done efficiently and professionally. Your home is your greatest investment and making sure that it is serviced properly is imperative. We employ the highest level or professional plumbers that have the right solution for you. Whether your issues are big or small you can trust in our ability to get the job done; especially when it comes to dishwasher water lines. Our services are fast, friendly, and professional. Call us today to find out more!