Common water heater problems include extreme cold or hot water temperatures, lack of hot water, foul-smelling water, and noise coming from the unit's tank. All of these issues can easily be repaired by our professional technicians. However, if you notice a leak in your water heater, you will likely need to replace your entire unit. Contact us for immediate solutions to your water heater problems—you can find us throughout San Dimas and surrounding areas in Southern California.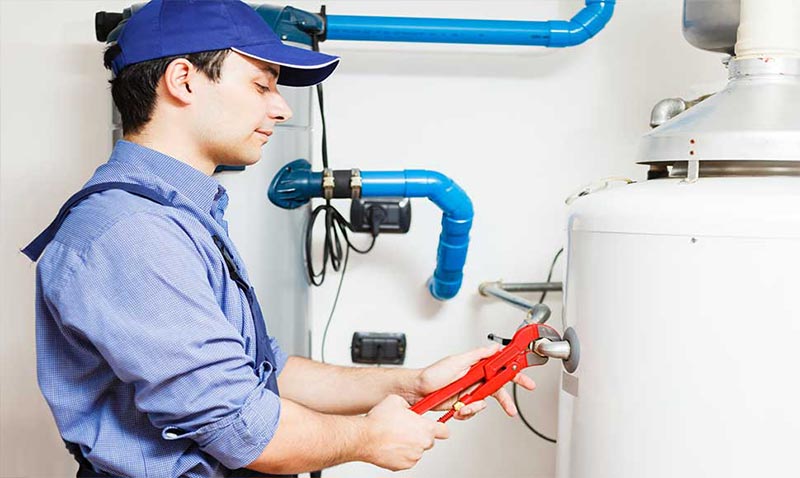 What Causes Water Heater Problems?
If you are not receiving hot water, there is likely a faulty gas pilot light, or a faulty pilot control valve. If either of these are found to be the issue, your technician will check your pilot for a flame, retighten or reposition the gas thermocouple, and/or replace the gas pilot control valve.
If you are experiencing inadequate amounts of hot water, your unit may be undersized for your actual heating demands. You could also be dealing with a damaged dip tube that allows hot and cold water to mix in the tank.
Your water heater will also experience problems due to faulty plumbing installation, which can cross hot and cold water connections and take away your supply of hot water more quickly. Our technicians will make sure your heater is not being overtaxed by hot water demands. We will also check for the proper flame color in the burner. If the flame is not displaying a bluish green color, your pilot light will need to be replaced.
One of the worst plumbing problems you can experience is rust-color water. This is often due to failing anode rods, or corrosion in your tank. The most effective way to repair this problem is to replace the anode rod with a magnesium one.
If you are getting a rotten egg smell from your water, your tank might be suffering from bacteria buildup. Fortunately, we provide a water heater flushing service. If a flush does not seem effective, we will recommend replacing your existing tank with a plastic-lined one.
Your water heater is the lifeline of your water system. If it doesn't function properly, everything else can go haywire. Keep up with how your water heater is functioning to avoid higher plumbing bills in the future.