We often get asked, "When should I have my pipes repaired?" and "Should I replace my pipes?" Both are reasonable questions, and we have the answers for you! There are many reasons you may need to repair or replace your pipes: aging pipes, corrosion, mineral buildup, or even rust. At the same time, there are several ways to fix a damaged pipe. Our team at Daniel Cordova Plumbing will help you find the root of the problem and carry out the most effective solution. We serve residents throughout San Dimas and surrounding areas in Southern California.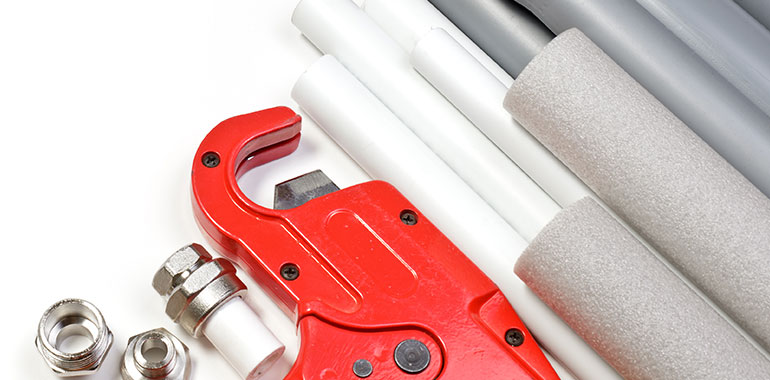 What Needs to Be Considered During Repiping?
Repiping can be a daunting task, but we have a dedicated team to help make the process a smooth one. The first step will be to pick the piping material you would like installed. The most popular choices are copper and PEX.
Copper is an extremely durable metal. With its resistance to UV rays and bacterial growth, copper pipes are a great choice.
PEX piping is just as good. These pipes are durable, flexible, and able to withstand extreme temperatures. PEX pipes are also able to resist corrosion, which is a major cause of many plumbing problems.
The ideal material is different with every home. PEX pipes cost less than copper pipes, but you will have to check with your technician on which material is the most cost-effective for your home's particular needs.
Repiping requires extensive plumbing experience, and we have put together the right team for you. Your older pipes will be removed quickly and efficiently, and new pipes of your choice will be installed seamlessly.
What are the Advantages of Installing New Pipes?
There are several perks to replacing your older pipes. Your home's value will improve, making it easier for you to sell it, should you ever want or need to. You may also notice a nice decrease in your water bill. If rusted water used to be a problem, a new set of plumbing pipes will offer clean, fresh water for you and your family. Your appliances will also run better, adding extra value to your home.