When "water leak" comes to mind, many people think of a small, continuous drip. In actuality, water leaks create more than just a small problem. They can cause significant damage to your home. Fortunately, our technicians are able to detect and repair leaks, no matter where they are located in your home. We provide expert service to residents throughout San Dimas and surrounding areas in Southern California.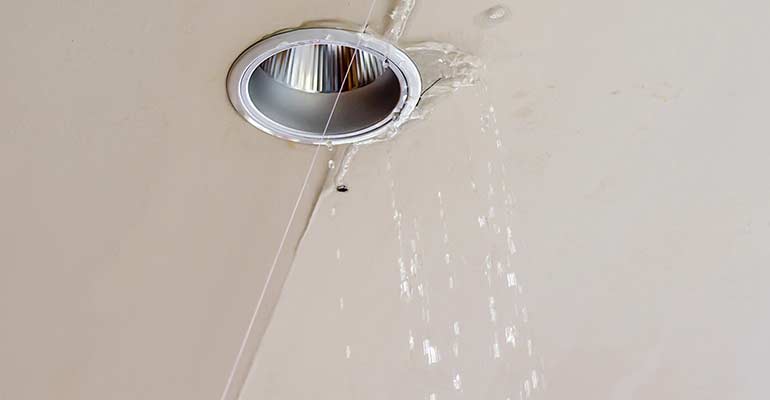 How are Water Leaks Detected?
There are several methods and devices used to pinpoint water leaks.
Hydroscopic tape-based sensor: With this technique, a piece of sensing tape is placed around the pipe or water container. Once the tape is secured around the container or pipe, the hydroscopic tape-based sensor is able to monitor leaking. When the tape detects moisture, it sends a signal to alert you to any leaks.
Spot detector: A spot detector is one of the more inexpensive and simplest approaches to water leak detection. A spot detector is used to find a water leak in a system. In this process, a probe material is sent through the water to give us a visual confirmation of where the leak is. The more effective spot detectors include a sensory component that is able to reveal information about the leak, weaknesses in the plumbing system, and even loss of pressure.
Continuous run sensor: With this particular device, we are able to access the location, size, and extent of the leak. This sensor uses a cable design with complex sensors to run along the water system.
Helium leak detection: This technique is viewed as the most effective and accurate. Helium gas is forced in the area of the water line where the leak is believed to be. Once the gas is in the pipe, it will travel through the pipe until it is released through an opening. The location where the gas is released will confirm the water leak. Helium gas is used during this detection because it is non-toxic, non-flammable, and odorless.
With many options available to detect a leak, it is important to hire a professional plumber for the job. Our experienced technicians at Daniel Cordova Plumbing are trained to use the most effective equipment to accurately find your water leak and repair it.