From washing the dishes to taking a shower, you depend on your water heater every day. It's important to be aware of the common problems that can affect your water heater so you are prepared to call for help. Our technicians are on-call to provide repairs and replacements for residents throughout Rowland Heights and surrounding areas in Southern California.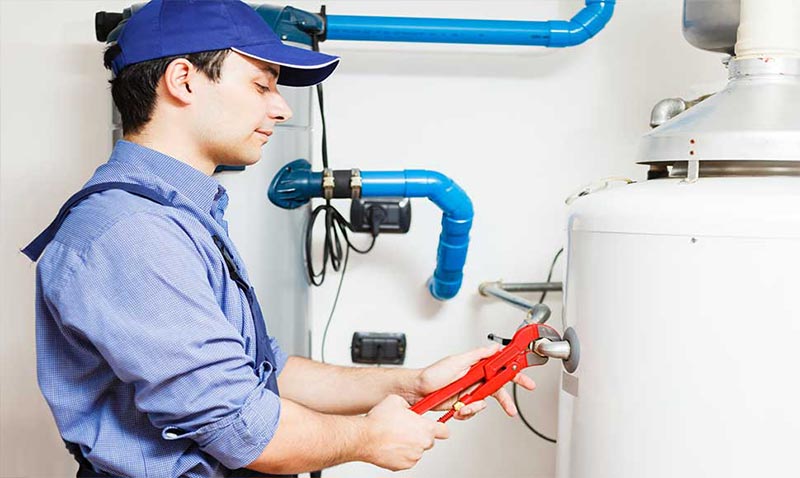 What are the Signs I Need to Repair My Water Heater?
Rust-colored water: If the water coming out of your faucet looks rusty, there is rust or sediment built up in the tank. Flushing and cleaning your water heater tank will fix this problem. However, if there is too much sediment built up, the tank may need to be replaced. If this is the case, contact us as soon as possible so you can get back to enjoying hot water again.
Foul odor in water: If you smell a foul odor coming from your water, there is most likely bacteria that has accumulated in your tank. The anode rod in your water heater will need to be replaced, and the tank cleaned with hydrogen peroxide. If the problem still persists, we will help you consider a whole unit replacement.
Water leaks: There are several different openings in your water heater, which can easily lead to leaks if your unit becomes faulty. A leaking water heater is often a sign that you need to replace your unit.
Lack of hot water: This is often the most noticeable sign that something is wrong with your water heater. The thermostat on your water heater may need to be adjusted, your water heater may be too small for the amount of hot water you actually need (which means you go through your hot water quickly), or there is an issue with the heating element. These issues can be repaired to return your unit to top condition.