Do you hear the sound of water running in your toilet, even though it hasn't been used? Maybe there isn't enough water filling up after you've flushed? Or there is a whining sound that accompanies each flush? These can be troubling, but our technicians are here to help. Contact us immediately for toilet repairs and installations in Rowland Heights and surrounding areas in Southern California.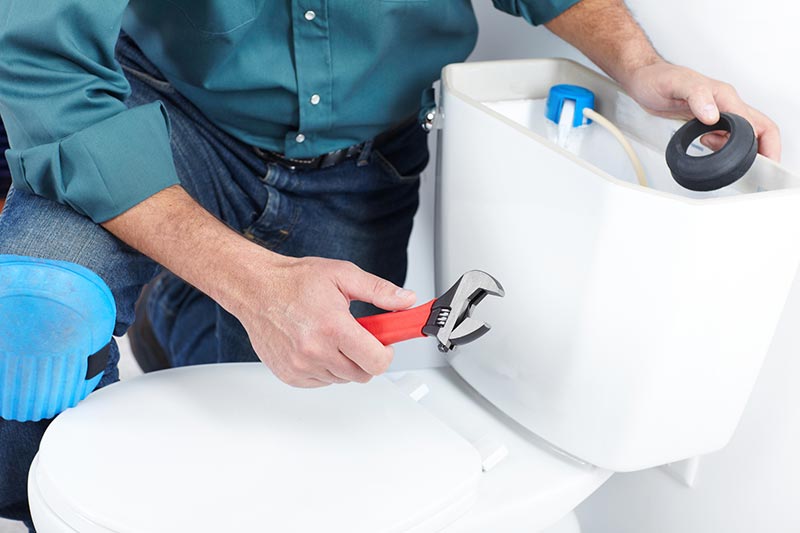 What are Common Toilet Problems?
Clogs: Your toilet can become clogged due to various factors (waste build up, pipe corrosion, damage within your sewer line). When a plunger is not enough, call our team out for professional repairs. Depending on what's causing the clog and where it's located in your pipeline, we will either use a drain snake, rooter, or hydro jet cleaning.
Leaks: A leak in your toilet is caused by a crack in the tank or a worn valve. Water costs are high enough already without having to watch your hard earned money go down the drain with an unattended leak. Get in touch with our technicians for fast repairs. We will replace the inside components of your toilet tank so you can get back to your stress-free daily routine.
What About High Efficiency Toilets?
Technology has made its way to many of today's toilet models. By improving the way your toilet functions, manufacturers are also providing you with the opportunity to save on your water bills. After a discussion of your home's needs and what you're looking for in terms of monthly savings, we will help you choose the ideal high efficiency toilet.
Some models can lower your water usage by at least 30%, while others are designed to be compact and provide you with years of service.
If you're currently experiencing a clogged or leaking toilet, keep in mind that the sooner the problem is fixed, the more water you'll be able to save. If you are serious about saving on your water bill, we will evaluate your options for high efficiency toilet units.