Are you looking for trenchless sewer repair or replacement? Our technicians are dedicated to providing green solutions for your sewer and drain problems. We serve residents throughout Rowland Heights and surrounding areas in Southern California.
Older homes often having sewer pipes, where connectors or seals have aged and no longer function as they should. This requires professional repair or replacement. When our technicians arrive for an inspection, we will examine your sewer and drains for any leaking or damage. If your sewer pipes need to be replaced, we will perform the replacement process in the fastest and cleanest way possible.
What is the Repair or Replacement Process?
We use the latest equipment and tools to make your sewer line service quick, efficient, and cost effective. These technologies allows us to replace or repair your pipes from small access points.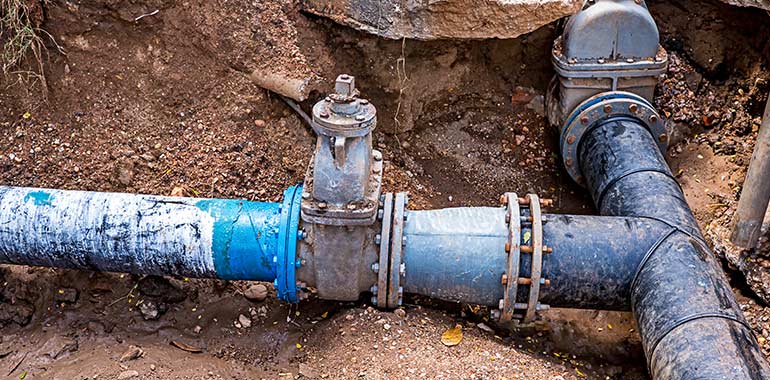 This means…
Faster repairs with minimal invasion to your property and landscaping
Limited disruption to your daily routine
Leak-free guarantees on new pipe installations
High-density polyethylene pipes that are resistant to corrosion, earthquake damage, and tree root growth
There are times when excavation will be needed, though. If this is the case, our technicians will use the most appropriate equipment. We prefer to use smaller excavation equipment, as larger equipment tends to damage lawns, kill shrubs and trees, and disturb landscaping. Our team will only excavate when necessary, and create as little disturbance to your property as possible.
When Should I Have My Sewer or Drain Line Inspected?
If your home is more than forty years old, you may want to consider having your sewer and drain lines inspected. Our licensed technicians will examine all of your piping to make sure they are either connected to the municipal sewer system or to your own septic system. We will pay close attention to the lines that are vulnerable to plant and tree root damage, or those that have possible damage from leaks or clogs. These are conditions that could cause further damage to your home or landscaping if not corrected in a timely manner.
Call Your Sewer and Drain Repair Experts Today
We have a qualified team of highly-trained technicians who are friendly and committed to getting your sewer and drain pipes repaired correctly. Our technicians will quickly and accurately help you find the source of your problem and solve it using the most effective solution.