Drinking water directly from the tap can be comprised of bacteria and parasites that can cause bad tasting water and cause illness. A water filtration system can detach these toxins from water and provide pure water for drinking and cleaning. The average amount of water a human being should consume is eight glasses of water a day. With a water filtration system for your home you can make this goal much easier with clean tasting water. At Daniel Cordova Plumbing we serve West Covina, CA and the surrounding areas with the best water filtration services. Don't take our word for it. See what your neighbors are saying here!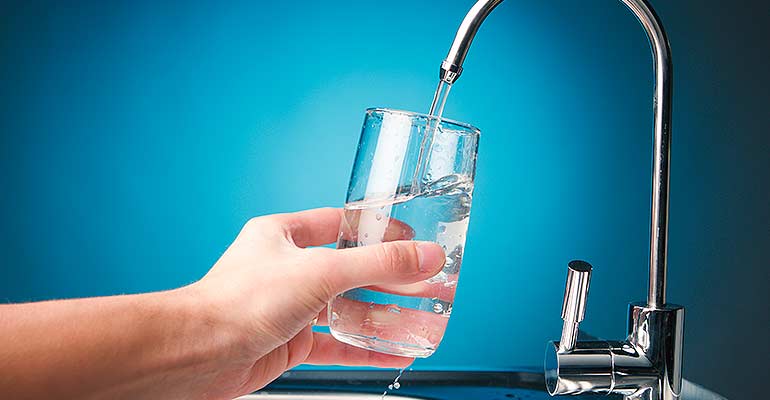 What Different Types of Water Filtration Systems are There?
There are many different types of water filtration system you can have in your home. One type of water filtration system is one that attaches directly to your main water supply. Using this system allows for the water to be filtered before it even enters your home. This unit normally can filter about 10,000 gallons of water and can accommodate up to 100,000 gallons before you must change its filter. Another type of filtration system is the ones which attach to your actual faucet. Although they are closer to the tap, they aren't always as efficient as the main line filtration systems. At Daniel Cordova Plumbing we can install and maintain the various types of water filtration systems available to your home.
What are The Benefits of a Water Filtration System?
When it comes to your home, you always want to have the best quality things. One area in which you can easily improve the quality is in the water. Harmful chemicals and minerals can be found in many sources of water. But when you add a water filtration system to your home you can have the peace of mind knowing the water you use in your home is free and clear of harmful chemicals and deposits. Additionally, it could improve your homes plumbing because many of the harmful chemicals and minerals that break down your plumbing is no longer present. Call our professional staff now to find out how we can help you today!
How Often Should a Water Filtration Filter be Changed?
When the time comes in which the filter device must be changed, it is important to use professional services. Our expert technicians can easily install the correct fitting filter to your system to ensure its proper functionality. The pollutants in the water will determine how often the filters must be changed. For instance some individuals need to change this filter every few months while others can go an entire year without having the need for a filter change. Call our expert technicians and receive regular maintenance to your homes water filtration system!
How Can Daniel Cordova Plumbing Help With Water Filtration Systems?
Daniel Cordova Plumbing can provide a water treatment system which is affordable, effective, and efficient. Our installation process is simple and will avoid any interruptions to your daily life. Our bonded, licensed and fully insured technicians can replace and/or upgrade any existing filtration system. If you don't have a filtration system then we can also install a brand new one for you! We are here to answer any questions that you may have during the installation process to be sure that you fully understand all of the benefits of your water filtration system.