One of the first things our customers often ask us is, "Can you repair my water heater, or will I need to replace it?" There are many factors that go into deciding between repair or replacement. We will assess the problem carefully before making recommendations. Our water heater services cover Hacienda Heights and surrounding areas in Southern California.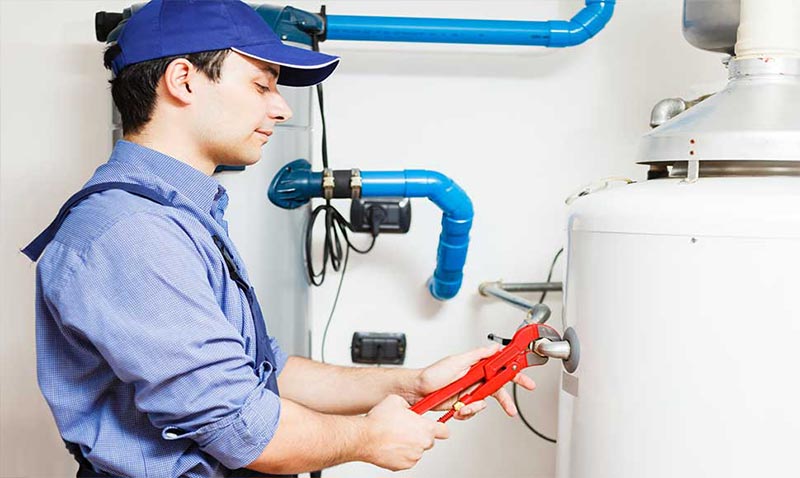 Should I Repair or Replace My Water Heater?
When to replace: Most homes have a traditional tank water heater. These systems are typically located in the garage, interior closet, or laundry room. Water heaters are usually either electric or gas-powered. Regardless of the fuel source, the heating elements are likely located at the bottom of the holding tank. If the heating element is the source of your water heater problem, you will need to replace your system.
Another common water heater problem that can only be solved by replacement is a rusted tank. This is often due to age. However, rust can also develop from improper installations.
We will help you decide on the best water heater that fits your needs. For families of four or more, a larger unit may be needed to supply all the hot water your home will require. Smaller homes, or those with only one bathroom, can often get by with a smaller unit. We service both tank and tankless water heaters, so you're in good hands with either type of unit.
When to repair: A new installation may not be necessary. If you have a malfunctioning thermostat or thermocouple, these parts are easily repaired. We can simply replace the damaged part without having to replace your entire water heater system. If you have a gas water heater, the thermocouple near the pilot light may give you some trouble over time, resulting in lack of hot water; however, thermocouple problems are able to be repaired with minimal hassle.