A hot tub or pool heater gas line is an excellent way to get efficient and affordable heating solutions. They can be installed with little to no discomfort for you and your family, providing efficient heating solutions when you need them. While many other companies will guarantee your satisfaction, you can rest assured knowing Daniel Cordova Plumbing provides the best services efficiently and professionally. We provide West Covina, CA and the surrounding areas with industry leading services. Don't take our word for it. See what your neighbors are saying here!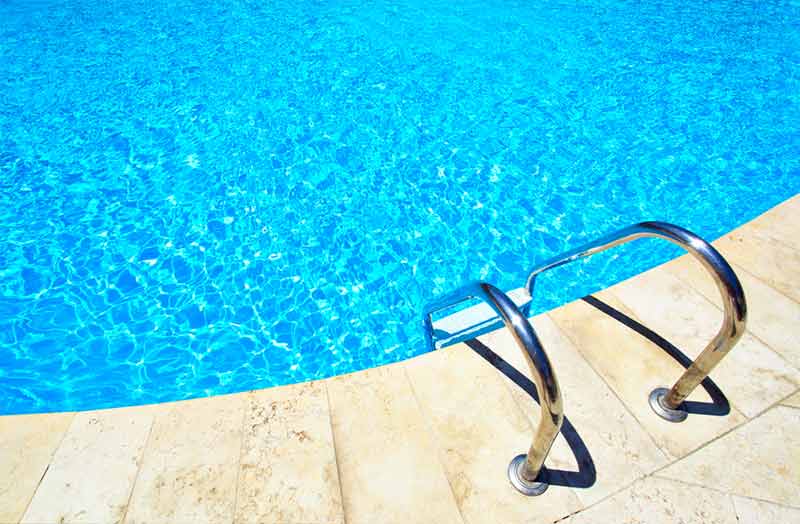 How Does a Gas Line Function to Heat Your Pool or Hot Tub?
The way it works is your heater will burn natural gas or liquid propane inside of a combustion chamber. There are copper coils that have a part in the water. As the copper coils heat, this will also heat the water, providing your pool or hot tub with efficient and even heating. While some people may rely on a heat pump to heat their pools or hot tubs, in colder climates they are not as efficient or as successful as natural gas.
Is Gas Heating More Efficient than Other Heating Sources for Your Pool or Hot Tub?
An important part of making a decision on how to heat your pool or hot tub is how efficient the heating system is. No one wants to wait for 30 minutes to swim in a heated pool. Thankfully for our customers, another one of the major advantages of using a heater gas line is that the heating of the pool or hot tub water is something that takes place very quickly. While other heating solutions take a significant amount of time, with a gas line heating your pool or hot tub you'll spend less time waiting and more time enjoying comfortable water.
Are Gas Heating Prices Comparable to Other Heating Solutions?
Another one of the benefits gas line heating is its cost. Gas line heating can be less expensive when compared to some of the other options that are available. Because it requires less energy to run and can quickly heat up your pool, it isn't required to run for extended periods of time. Thus it provides you with quick heat without breaking the bank; ensuring your water is warm and comfortable whenever you want to swim.
What Are the Benefits to A Gas Heated Pool or Hot Tub?
There are many benefits to having a gas line heating your pool or hot tub. A gas line heating solution can quickly heat your water all the while consuming less energy to do so. In the long run it is less harmful to the environment and also your wallet. Similarly, a gas line can result in less repair and maintenance service. When it comes to outside units they are susceptible to the environment and thus require regular repairs and maintenance, and issue you won't run into when using gas to heat your pool or hot tub.
How Can Daniel Cordova Plumbing Help With Your Hot Tub or Pool Gas Line Installation?
Ensuring the comfort of our customers is always our number one goal at Daniel Cordova Plumbing; providing installation services for your gas line is just part of that task. Our expert technicians can easily identify the correct installation are to provide your pool or hot tub with hot water efficiently. We carry the installation process from beginning to end and ensure that the job is done right the first time we do it. Call us today to schedule an appointment and find out how we can provide you with the best services in West Covina and the surrounding areas.