At Daniel Cordova Plumbing, Drain & Sewer, we solve your clogged drain problems, water heater issues, and more! You can find us serving residents throughout Fullerton and surrounding areas in Southern California.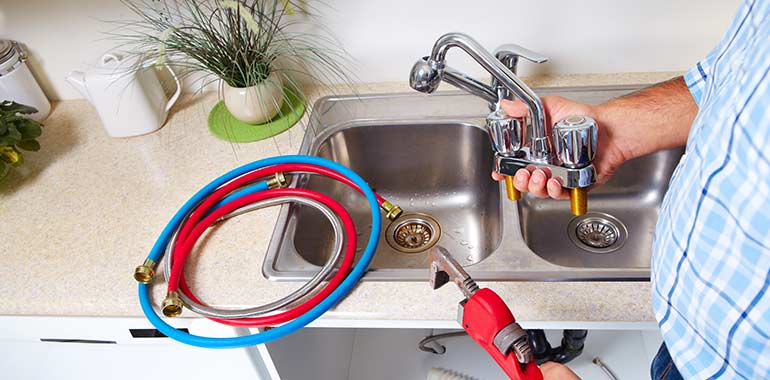 Service benefits:
Save on repairs and installations with upfront pricing.
After hours assistance is available for plumbing emergencies.
Decreased risk of problems with a comprehensive maintenance plan.
Improved plumbing system with guaranteed service.
Have Clogged Drain Problems?
Clogged drains are common plumbing problems that can develop into severe damage if not promptly handled. To remove challenging clogs, we will insert a video camera into your pipes to get an accurate visual of where the blockage is located. Whether the clog is caused by tree roots or other debris, we will remove the problem using either drain snaking or hydro jetting.
Is It Time to Repair or Replace Your Water Heater?
Fixing your water heater should never be a DIY project. If you are lacking hot water, hear unusual noises from your water heater, or notice your unit's tank leaking, call for professional help as soon as possible. This is especially important if your tank is leaking. This often means the tank is corroded, and your entire unit will need to be replaced.
Whether you need service for an electric or gas water heater, or even a tankless unit, we can help.
Can't Find That Hidden Water Leak?
Are you losing money each month from an undetected water leak? If you have a leak behind your walls, under flooring, or in an underground pipe, you will need professional water leak detection. Our technicians have the tools to trace any leak and perform the most effective repair.
Want to Avoid Gas Leaks?
If you smell a gas leak, leave your property immediately. As soon as you are in a safe location, call your local gas company to report the leak.
You can count on us for emergency gas leak detection. We recommend installing gas shut-off valves, including earthquake shut-off valves. Our technicians will install these devices for you, making sure they are fitted properly to reduce your risk of gas leaks.
Our gas line services also include installing new lines for appliances such as gas stoves, water heaters, and barbecue grills.
Professional Plumbing Solutions in Fullerton: